About Eiri
To be a woman who is widely trusted and useful in society
The school corporation Takagi Gakuen, which is the parent body of Eiri Girls' High School, was founded in 1908 by a woman named Kimi Takagi who was impressed by Yukichi Fukuzawa (the founder of Keio University) during the Meiji period.
Resonating with Professor Fukuzawa's idea of ​​"independence and self-respect," Mrs. Takagi devoted herself to creating a place where women could learn and build a foundation for active social participation.
We provide an education that nurtures women trusted by society and who are actually useful to society.
More than 110 years after its foundation, the school's name was changed to Eiri Girls' High School. Even now, the school values ​​the educational philosophy of its founder, Mrs. Takagi, and continues to produce women who are trusted and useful in society.
About the Founder, Mrs. Takagi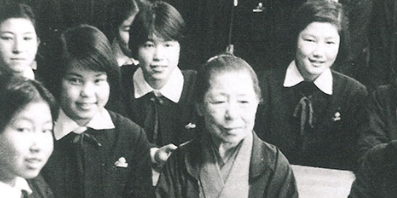 Our school was established about 110 years ago by the female founder, Mrs. Takagi, with the aim of enabling women to acquire knowledge and play an active role in society. After 110 years, the founder's educational philosophy has become more and more important. As a school that nurtures women who will be useful to society in the future, our school strives to nurture women who are required by the times and society.
Career Division has 4 courses to develop your special skills
Four courses within the Career Division allow you to bring out your best abilities.
Liberal Arts Course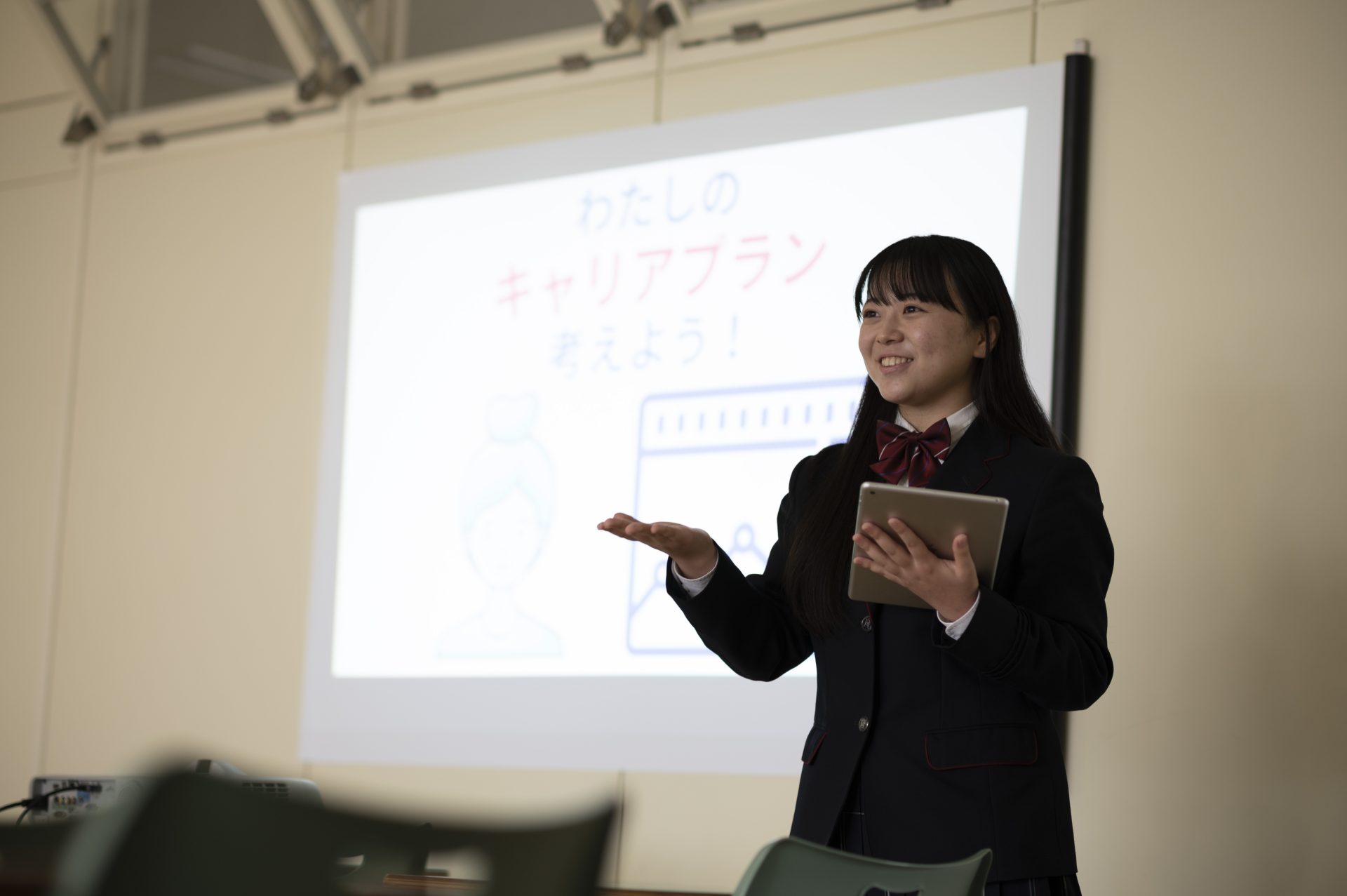 Students study a wide range of subjects and acquire general education, aiming to enter a difficult university or a medium-sized university. They get a strong foundation in the sciences, mathematics, as well as, Japanese and English. Students also have the opportunity to also learn Chinese and Korean.
Business Design Course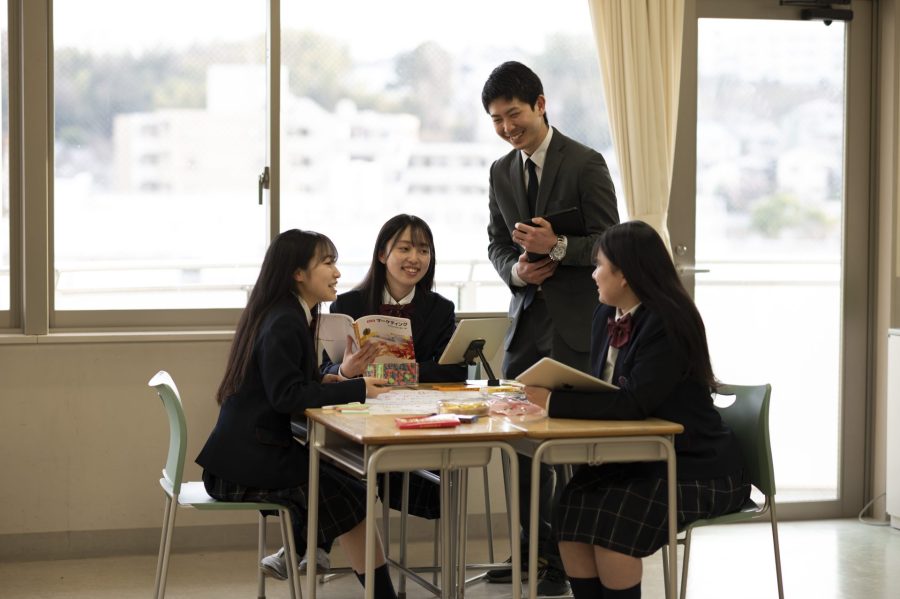 Students study marketing and accounting to acquire practical basic business skills and aim to enter a university related to economics and management. How are hit products created? How does a company make a profit? Enjoy learning the world's "why?" and shake people's hearts with your wonderful ideas.
ICT Design Course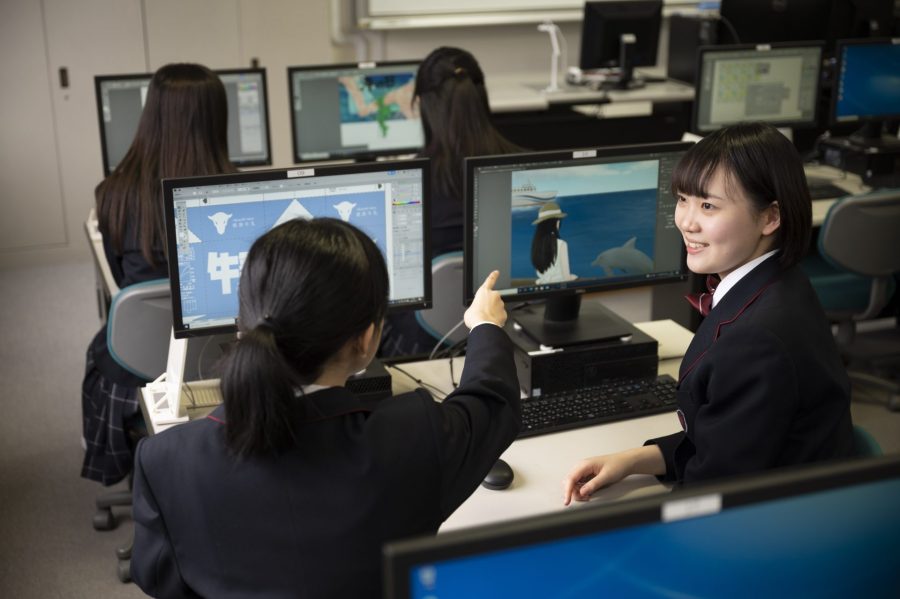 Learn to design the information around you using ICT, To college for art and design. In this course, students acquire the design skills required in many social situations and aim to enter a university in the field of art or design.
Life Design Course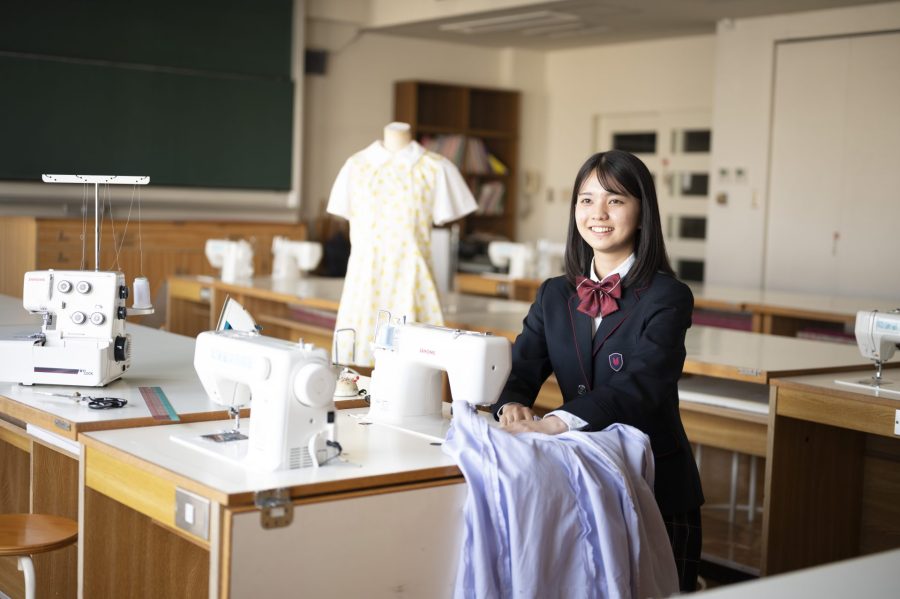 Practically study fields related to daily life such as clothing, food, and housing, and enter college for clothing, food, and childcare. This course focuses on practical training in the fields of fashion and food to advance to university in fashion, food, or childcare.
Club Activities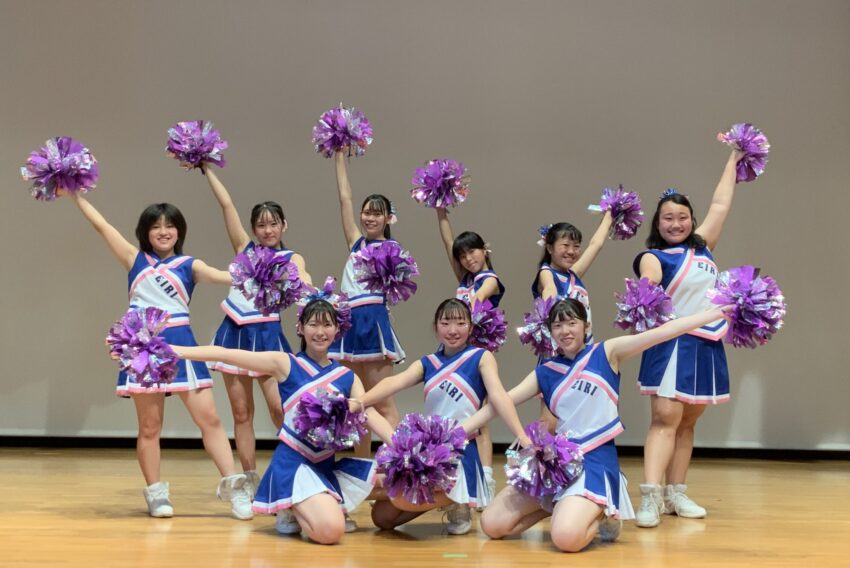 【Sports Club】
Rifle shooting club, Softball tennis club, Dance club, Handball club,Baton twirling club, Volleyball club, Basketball club, Badminton club,Table tennis club, Kendo club, Tennis club
【Liberal Arts Club】
Sado(tea ceremony), Kado(flower arrangement), Chorus club, Wind Orchestra club, Theatrical club, Art club, Science club, Junior Red Cross club, Animation club, Literature club, Band club, Home Economics club, Calligraphy club, English club, Typing club
Facility
For students, it is important that the school where they spend their three years of high school be a comfortable living space. We have a rooftop open space where you can relax between studies and club activities, as well as bright and clean toilets and powder rooms. Besides the classrooms, there are many spaces where you can study while communicating with your friends and teachers.
---
Access
Yokohama Eiri Girls' High School is located in Yokohama, Japan. Excellent location, 7 minutes walk from "Kikuna" station on the train! There is also Shin-Yokohama Station, where the Shinkansen passes, nearby.