English-speaking intern students (Temple University) also participated
Classes were held remotely as a countermeasure against corona infection, but classes in the classroom resumed on Wednesday, February 24th.
In today's English class, English-speaking intern students from Temple University participated and all classes were conducted in English.
When the students were asked about their impressions of the online exchange with Castilleja School the other day, they were able to speak English naturally, such as answering smoothly in English.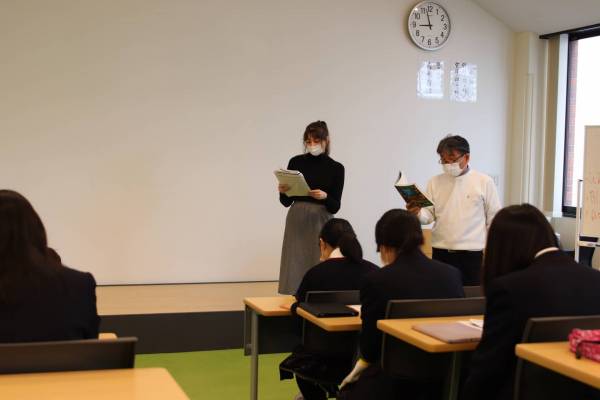 As an infection control measure, when speaking, the class is changed from the middle of the class, and Zoom is used to speak to each other.
While utilizing ICT, it is also used for English classes.