Presentation that will stay in people's minds. – Global Presentation Course –
First year student participated in "Presentation Course" today.
In this course, we are having globally-successful business persons and they take the stage as a teacher to teach the essence of presentations and tips on presentations that will stay in people's minds.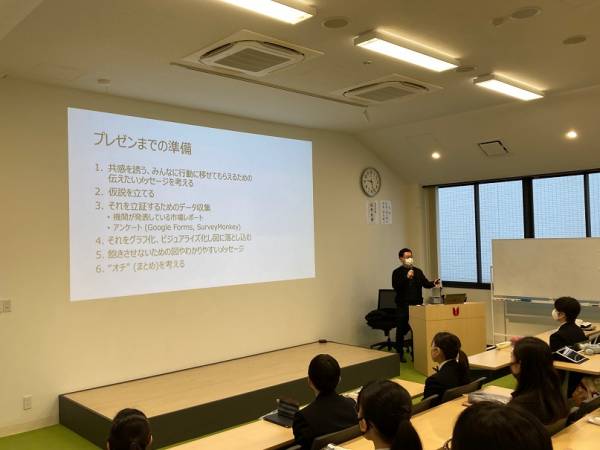 The lecturer was Mr. Uehara, who works for Microsoft Japan at this time.
First, he gave us some tips and tricks on how to prepare a presentation.
The important points are
* Understand who you are presenting to (who they are, what they expect to hear from you, etc.)
* Story building
* Practice"
and then, Mr. Uehara told them how to prepare for the presentation.
After that, randomly selected students (this is called Cold Call) gave impromptu presentations on their SDGs research.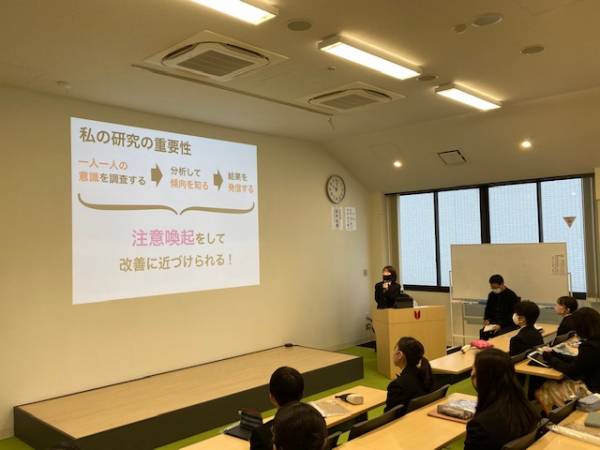 "The students were not told in advance that they would be presenting in front of everyone, but the students could give presentations starting with a good hook! (We were surprised to see how much everyones presentations suddenly improved.)"
Mr. Uehara also gave easy-to-understand advice on what was good about their presentations and what he felt could be improved further, which seemed to be helpful and boosted the students' confidence.
We are planning to hold this class again next month. Let's keep practicing and preparing to become great presenters!