Academics in iGlobal Division
Students become women
who embrace the three "i's" and
will contribute to the sustainable development and happiness of the world.
1.
Intelligence (Academic Achievement)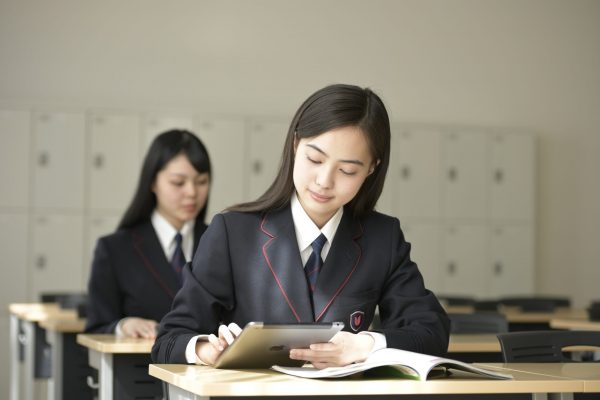 A Strong Foundation in the Liberal Arts for Living in the New Era
In order to prepare young women for the world of tomorrow and the challenges of new university admissions from 2020, we have designed a high-quality education centered around a fusion of the humanities that allows understanding of humanities + science and math. In addition, students acquire the power to discover and solve problems through numerous programs, cultivate the ability to express and develop the ability to critically think, and to be successful in the world ahead of the passing of international and domestic top universities.
About Intelligence (high education)
3 Year Curriculum
In a global society of the future centered around IT and AI, it is necessary to have a wide range of quality knowledge without being bound to just the humanities. iGlobal Division provides a wide-ranging education in three years. Among them, we emphasize the importance of English and mathematics, which is especially necessary for the future. We have established uniquely distinctive subjects such as "Practical English," "Liberal Arts," "Science English" and "mathematical exploration." The program fosters a range of classes using proactive and interactive learning, deep active learning and general learning styles. The goal is the acquisition of a wide sphere of high-quality knowledge centered on "thinking power, judgment, and expressive power" necessary for tomorrows society.
※ The educational curriculum may change.
Deep Active Learning Style Lessons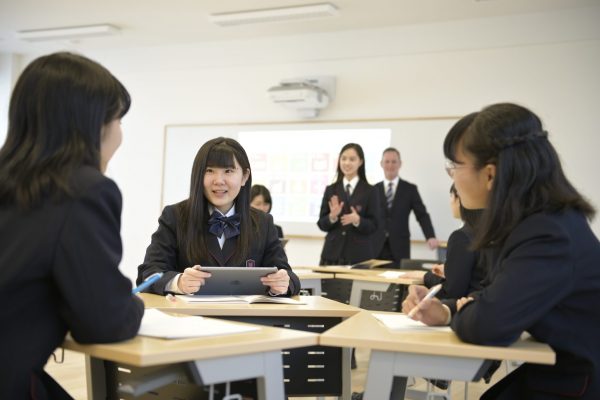 At EIRI Girls' High School, the focus is on output-type classes using knowledge from diverse sources to make the best use of a limited three-year program. Students are immersed in active learning classes, which combine activities in communication between teachers and students in lecture-type courses where students can think and make judgments based on deep learning. They then reflect on the concepts, knowledge, and experience learned in during these optimized cycles. In addition to deepening the knowledge the students have gained, they can combine their academic experience and connect it with society, developed the ability to cooperate with others, and acquire the "thinking, judgment, and expression skills" required for a new university entrance exam from 2020.
Learning partner "Check & Follow System"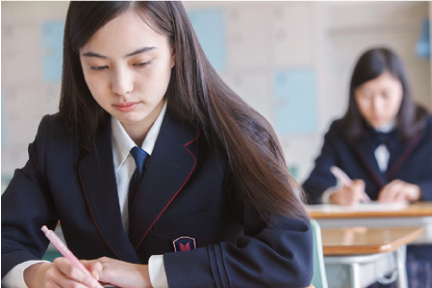 The Check & Follow system is an essential part of students daily study. During the morning learning period, students take small tests on their tablets and the results are sent to the student's advisor/tutor who offers academic support on a daily basis.
Practicing academic ability through 12 periodical exams · Mock tests · English tests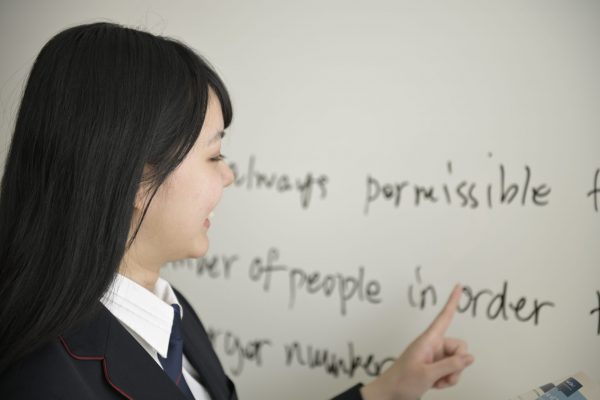 Throughout the year, we conduct regular tests, practical tests and English tests in a well-balanced manner. By constantly studying tests in one month cycle, you can accumulate academic achievement at a fast pace. For the practical tests in particular, we will create a flow of pre-examinations-ex post commentary-learning counseling and support the PDCA cycle of learning to circulate efficiently.
Academic Advancement with Special Courses and Post-Assignments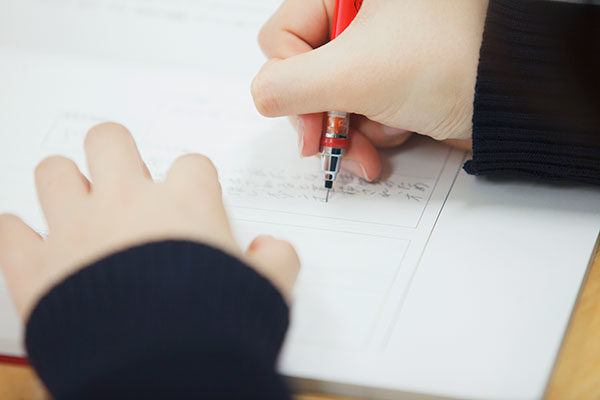 After the end-of-term exams for each semester, specialized training courses
are held to students study for entrance exams. We will try to analyze the latest admissions trends, look at challenging issues with critical thinking skills, and tackle essay problems. We combine various approaches, analyze this issue multiple angles, and develop students ability to judge comprehensively as well as help guide answers. After the training, we distribute the post-assignments and promote academic development.
Academic Counseling for each Student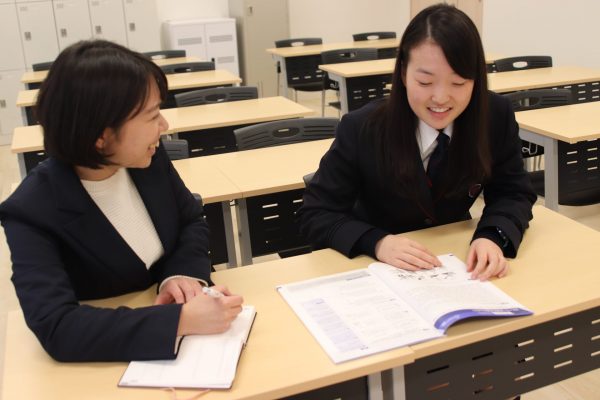 We regularly conduct academic counseling (homeroom teacher interview) to provide thorough support for learning. Before advisement, the homeroom teacher and the teacher in charge of the subject hold a "conference (grade meeting)" based on each student's learning situation, performance change, and career goals. By discovering each student's strengths and weaknesses, students receive coaching points, giving them the confidence to achieve academic excellence.
Deepening the Learning Experience at Home using ICT
Students can take full advantage of the Check & Follow System, where they can prepare and review their studies at home fostering an attitude to learn and leading to a dramatic improvement in test scores. Furthermore, students can take advantage of flipped-classroom learning using course video instruction.
iGlobal Notebook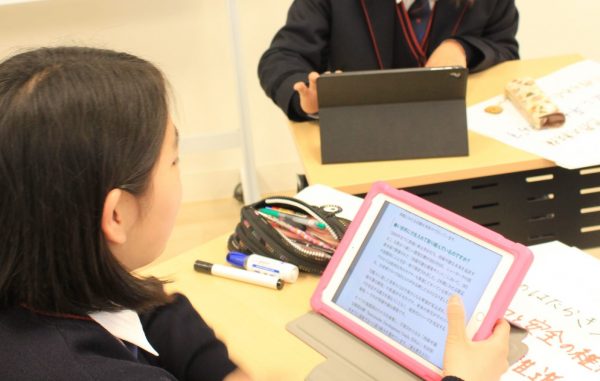 Students can actively utilize the iGlobal notebook on their tablets, a digital planner, which can track students daily schedule, track their study hours, keep a record of their learning and chart overall progress. Teachers will also use this digital notebook for performance management and academic counseling. It will be the most influential tool students have to optimize their high school life.
close up
2.
Intercultural
Communication
(Global Communication Ability)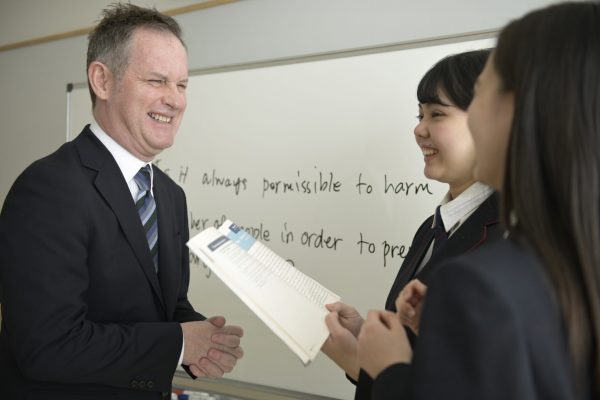 English Ability to Connect with the World x Global Communication Skills
In a future where globalization is advancing rapidly, English and intercultural communication skills are essential in a society where diverse people around the world come and travel, regardless of whether they are overseas or in Japan. With an emphasis on English language classes, students can effectively incorporate e-learning and English conversation practice, and acquire the ability to use them to connect with the world.
About Global Communication
Aquire Four English Skills 【Practical English】
Acquire English That Can be Used in the Shortest Amount of Time

Within a limited three-year high school schedule, the iGlobal Division effectively develops four English skills (listening, speaking, reading, writing). After learning English grammar thoroughly, students can improve their practical skills through English composition. Students not only hear English in class but actively participate in learning, writing, and using English. Also, we use Skype every other week to converse with native teachers online and attend English conversation classes to learn practical English. After-school English study focuses on the English skills necessary for university entrance exams.
Practical English Reading / Listening
【Lesson ("Liberal Arts / Science English") × Daily Reading】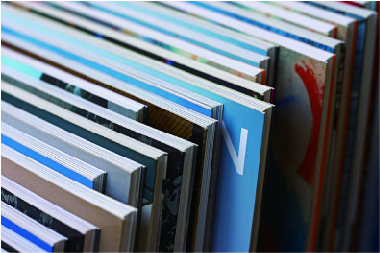 Various daily hours x Abundant Number of Classes with Reading · Absorbing Genuine English through Multiple Channels
In the iGlobal Division, Students are expected to read and listen to as many English as possible every day allowing them to absorb real English and aims to improve their level. For extensive reading and listening, the "Literacy Pro LIBRARY" with over 900 books suitable for high school students on is available on their tablets. These 900 books, ranked according to English difficulty, allow students to choose a book tailored to their English skills easily. There is also an audio reading function, so they can listen and follow along with their eyes. Also, students in the Liberal Arts English/Science English classes will read prestigious magazines, such as Time and National Geographic, which helps in developing a global education. All of these studies will be useful for presentations on school trips to the west coast of the United States and for entering overseas universities.
School Trip to San Francisco Provides a Stage for a Research Presentation on SDGs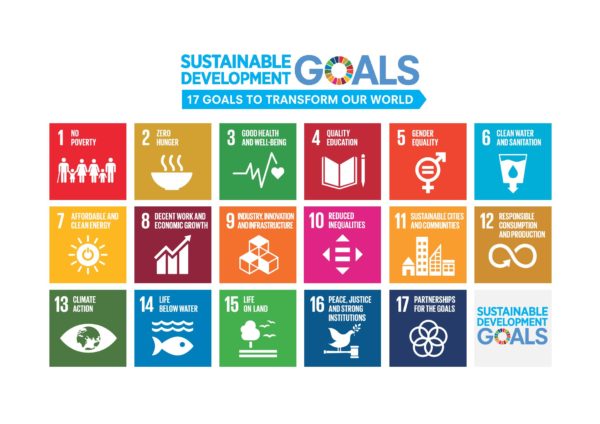 The iGlobal Division school trip visits San Francisco in the United States. The results of research by EIRI iGlobal students on the "Sustainable Development Goals (SDGs)" adopted by the United Nations will be presented at prestigious universities in San Francisco. By using language arts and language skills cultivated in the classroom, students are challenged to pass their thoughts and feelings onto the world in English.
Various Overseas Study Excursion Programs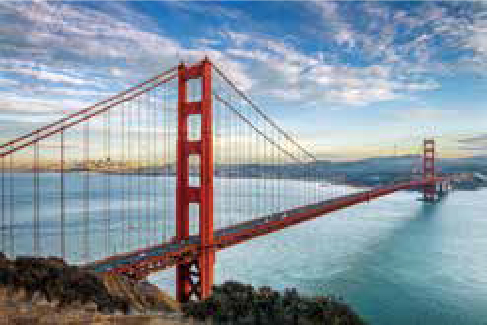 The school trip to San Francisco offers a variety of programs. Students gain academic training, top corporate training, diversity training, nature training and unique experiences that can be had only by going abroad. Students experience a multitude of things in a different environment allowing personal growth and a deeper understanding of the world.
Level up while using English "in a real scene"
【TGG Program, Cebu Program, English Communication Program】
Utilizing learned English in a Situation Where You Really Need English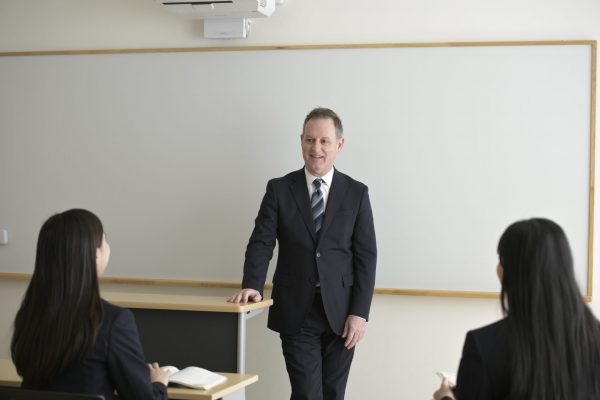 English Communication in Real Life Situations @ TOKYO GLOBAL GATEWAY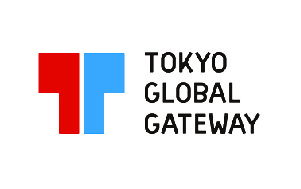 Students have the opportunity to use and practice English in "realistic scenes" that are only available through Tokyo global Gateway.
English Program in the philippines 【Optional】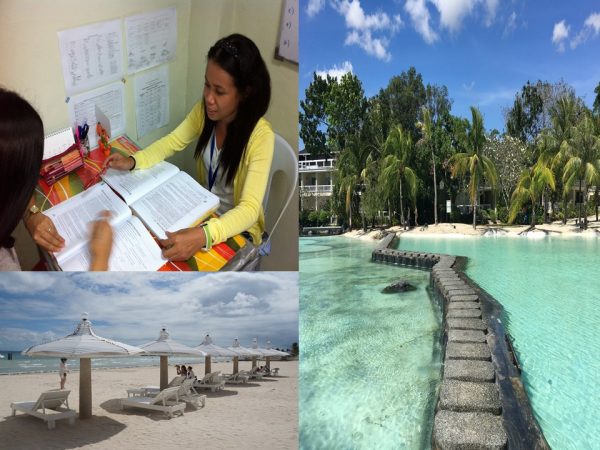 This one-week intensive language training program allows students to learn English is a one-on-one classroom and to practice presentations in groups. In addition to learning English, there are also opportunities to interact with people in Cebu and to gain volunteering experience with local children. The campus of the language school is located in front of the sea, surrounded by nature.Besides, there is 24 hours security during the program, so students can spend their time safely enjoying their overseas study without worrying.
English Communication Program【Optional】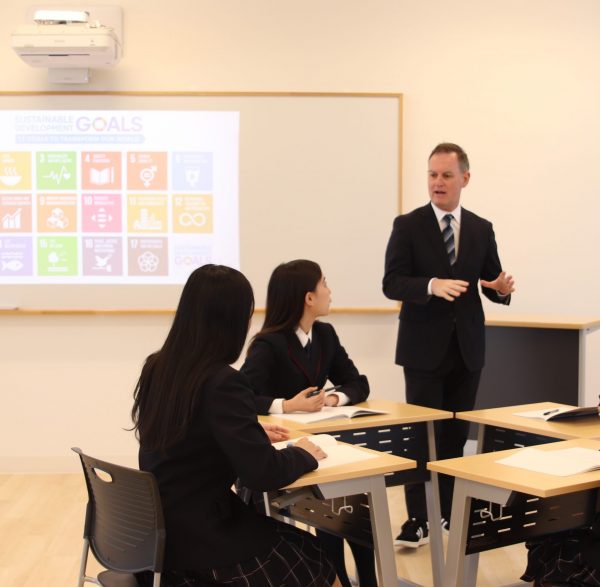 An intensive program with one native teacher and ten students at the school, students, will level up their English learned during their junior high school years to a daily use level. They will learn to read in English, gather information, speak, discuss, write and express their opinions. Students will also practice note-taking for essay writing.
close up
3.
ICT & STEAM
(ICT & Logical Thinking Ability, Science Literacy)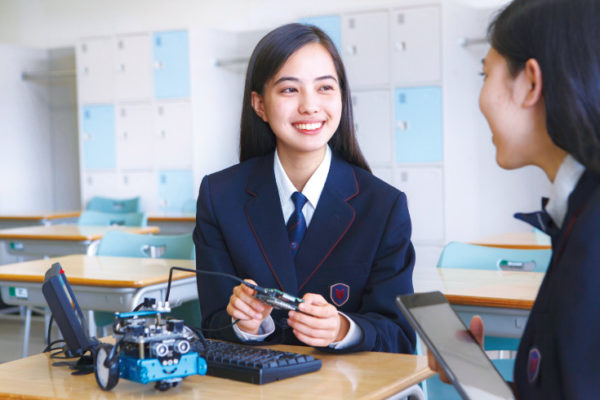 STEAM Education - Life in a Society with Advanced Technology
"Steam" education encompasses the fields of Science, Technology, Engineering, Art, and Mathematics. In the future, the interconnection between ICT and society will be much more profound, requiring today's students to have advanced reasoning skills centered around "computerization and data." This type of reasoning is grounded in the thinking of mathematics, so to speak, the grammar of thought. Computer programming is the ultimate expression of logical thinking and mathematical language. During science and math education, we develop logical thinking skills in the process of programming and creating algorithms for the production of applications and robots.
About ICT & Logical Thinking Ability and Scientific Literacy
Mathematical Literacy for Women can be Higher in Girls' Schools (Ability)
In a study announced by the American Girl Scouts in 2002, "Generation STEM — What girls say about Science, Technology, Engineering, and Math, took " an interesting look at the scholastic abilities of students the science and math system." In an American study, (1) the system revealed that there was clear evidence showing that high school girls had equal ability in both math and science, but male students tended to receive better results in science and math. It was, for this reason, some feel, those female students tend to hold the belief that "the male students are more capable when it comes to the subjects of the science and math" and are unable to demonstrate their actual abilities. In the iGlobal Division, science and math classes are taught in the relaxed environment, allowing students to reach their full potential in math and science.
Focus on Science and Mathematics
The curriculum of the iGlobal division focuses heavily on the number of hours in mathematics and science education. With regards to mathematics, all students are required to study math up to the third grade to fully develop their logical thinking skills, and this gives them the ability to logically approach issues in the field of humanities (such as Japanese, history, and civics). It also gives students an advantage in their ability to answer critical thinking questions asked during university admissions.
Create "My Own Website" and Communicating with World Through the Web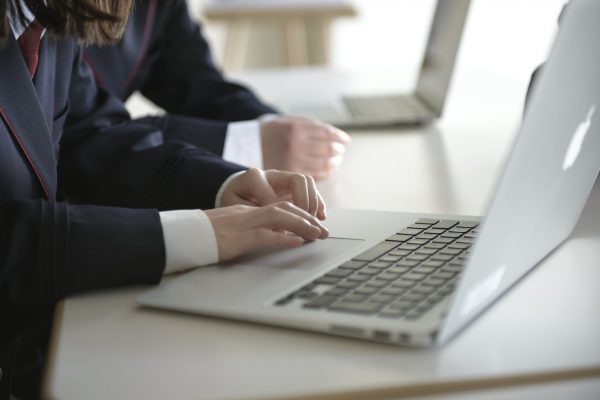 It is a common era to send information on its own web media. In today's society, it's natural to share your life with others using social media. In the iGlobal Division, students learn programming languages such as JavaScript and CSS, needed for building a site and in the creation of an individual website. In the science of information class, students learn about computers, networking, algorithms, IT and AI. The results of their activities in EIRI iGlobal STEAM Program will be shared across the web through the students own website.
Mathematical Development for a Deeper Exploration of Programming and Problem Solving
The information society of the future will require basic knowledge and conceptual understanding of AI for careers in the humanities, sciences and technology fields. From the second grade of high school, students will dive into the language of Python, an integral component in AI utilization, after studying mathematical statistics, matrices and calculus. To connect these AI skills with societal needs, students contribute to the community by solving problems by utilizing ICT.
Creation and Development of Apps and Robots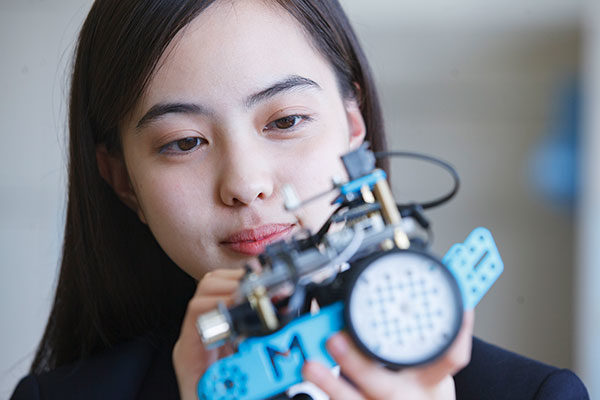 SKnowledge and skills learned by STEAM education can be developed into various activities outside the class. It also leads to social contribution activities such as creating new applications for smartphones and creating something useful for society by operating robots and drones using programming. iGlobal Division is also a place of creation and expression. We also actively participate in scientific Olympic games etc.
Collaboration with Major Universities and Companies (Applicants)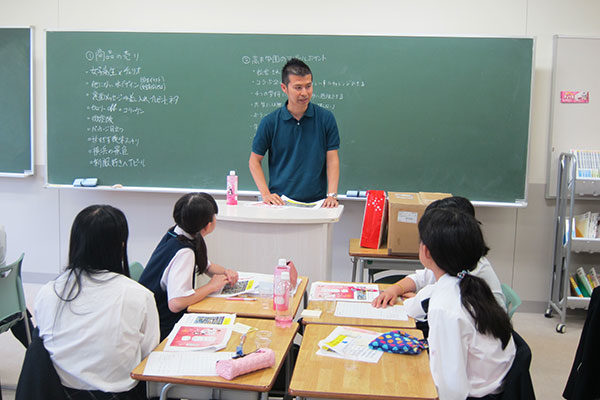 Students participate in collaborative projects with members of major universities, such as Toyo University (INIAD) or companies, which are at the forefront of information technology in Japan. In high school, students gain real world experience of being able to design for a future in which they will live and work. This kind of expertise fosters true entrepreneurship.
※ Entrepreneurship means entrepreneurship or entrepreneurial spirit.
close up
copyright © YOKOHAMA EIRI GIRLS' HIGH SCHOOL All Rights Reserved.