College Preparatory at iGlobal Division
The three year iGlobal Division,
provides a comprehensive support system tailored to each student's academic achievement
and enables student's to realize their dreams of entering top level domestic and overseas universities.
"Japan e-Portfolio" Online Learning Support System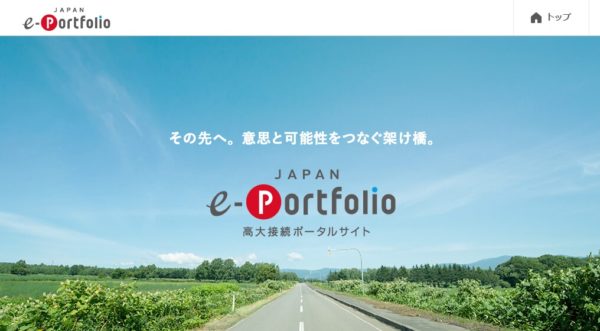 The "Japan e-Portfolio", which is necessity for college entrance examinations, is introduced immediately after admission to the course.. A portfolio system where students can record and review their daily learning, student council activities, department activities, and scores from exams and tests. Being able to review all the activities of their high school life online, students always have a complete understanding of their academic acheivemnt and personal growth. In order to use Japan e-Portfolio easily, students use Classi®
Entrance Examination Sessions · Personal Coaching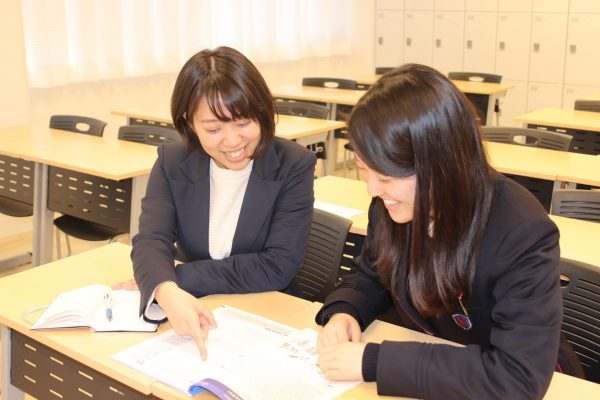 We regularly hold briefing sessions during the course of the year in every grade, and provide step by step mentoship towards admissions acceptence at challenging universities. Students specifically learn how to prepare for entrance examinations through regular guidence meetings with teachers.
University Presentation by School · Field of Study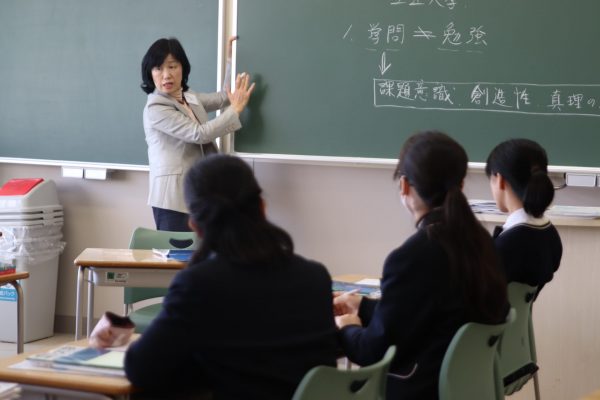 Every year students visit a lot of universities and hold university briefing sessions by school, university briefing sessions by fields of study. By listening directly to people from the university, you can imagine your future professional direction.
Target Universities for iGlobal Division Students
University of Tokyo, Kyoto University, Hitotsubashi University, Tokyo University of Foreign Studies, Yokohama National University International Liberal Arts University, Keio University, Waseda University, Sophia University, Aoyama Gakuin University International Christian University, Toyo University, Massachusetts Institute of Technology, Stanford University, and California Institute of Technology.
University Preparation Program
 

1st Year

2nd Year

3rd Year

4 April

Mirai PASS
Mirai PASS

Mirai PASS
College Briefing Session by School
Advanced Studies

5 May

Course Desire Survey
Practice Exam

Course Desire Survey


Practice Exam

Practice exam

6 June

Briefing Session
Briefing Session

Course Desire Survey
AO recommendation Application Guidance
AO Entrance Examination Mock Interview
"Japan e-Portfolio"
Guidance

7 July

Special Lecture
(University Visit
counselling w/student,
parent, and teacher)
University visit
(Open campus)

Special Lecture
(University Visit
counselling w/student,
parent, and teacher)
University visit
(Open campus)

Special Lecture
University visit
Prescribed School Recommendation Requirement Presentation
Mock test
AO entrance Examination Mock Interview

8 August

Visit University
(open campus)


Visit Universities

(open campus)
Mock exam


Mock Test
AO Entrance Examination
Interview Designated
Recommendation School
Selection


9 September

After Holiday Exam

After Holiday Exam

After Holiday Exam
Center Test Guidence
"Japan e-Portfolio"
Guidance

10 October

Practice Exams
Elective Courses

Info Session

Practice Exams


Elective Courses

Info Session

Practice exam
"Japan e-Portfolio"
Guidance


11 November

Desired Career Survey
Desired Course Interview


Career Interview Weekly
Field Seminar by Field

Career Interview Weekly
Practice Exam

12 December

Special Lecture
Special Lecture

University Test Guidance
Special Lecture

1 January

Selected Subjects Examination
Desert dawning test

Selected Subjects Examination


Desert dawning test

College Admission Center Test

2 February

Practice Exam
Practice Exam

Private Entrance Exam
National University Exam

3 March

Special Lecture
Open Campus

Special Lecture


Open Campus

National University Exam
Schedule and programs may be changed depending on the year.
copyright © YOKOHAMA EIRI GIRLS' HIGH SCHOOL All Rights Reserved.