Full of smiles, students start returning to school again!
Students have been waiting for the school to start in earnest from this week. In order to thoroughly control infection, students had to adjust to a different style than before. The students looked very happy to be able to talk face-to-face with their classmates.   During school hours, teachers use disinfectant in front of the school gate and in front of the entrance, Students submit a health care check sheet and enter the school. In front of the entrance, each student submits a health care check sheet and receives an signature from the teacher. Even though it is mandatory to wear a mask, everyone greeted each other with a smile.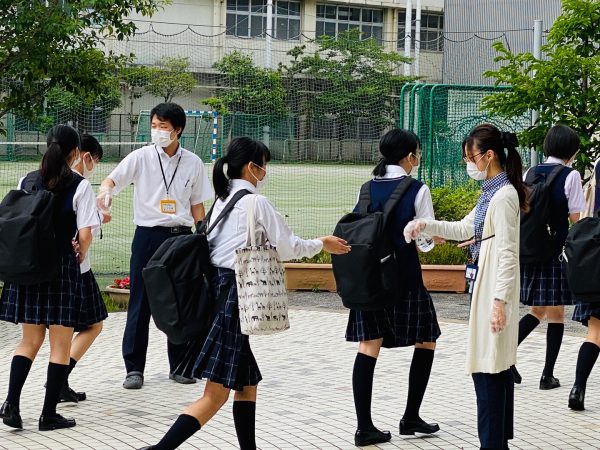 copyright © YOKOHAMA EIRI GIRLS' HIGH SCHOOL All Rights Reserved.