Online classes are continuing according to the school schedule.
We are still teaching according to the normal school schedule using Zoom.
It's been more than a month since we started our online classes on April 21st.
Teachers and students seemed to be getting used to it, and from the classroom, teachers are giving the same classes just through a PC screen. Even though teachers are in the same school, they are following social distancing and proper ventilation, and are devising ways to distribute staff rooms and hold staff meetings online.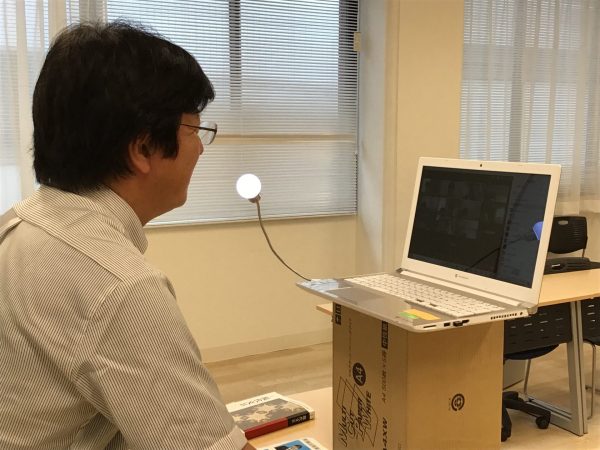 I want students to enjoy the online class! To generate a good feeling, the light is set so that the expression looks bright from the teacher side. (It looks bright when you look at the screen) The photo conveys the teacher's desire to show a cheerful expression to the students. I heard the student's happy voices from the PC. There was also a class using youtube, and it was so fun that I never got tired of watching it.
copyright © YOKOHAMA EIRI GIRLS' HIGH SCHOOL All Rights Reserved.