[Last day] of the special Korean language course.
Today was the last day of the Three-Day Korean Language Course.We had a special guest! Mr. Matsumoto along with a student of the Department of Japanese-Korean Interpretation and Translation at Shulin College of Foreign Languages. At first, we started with a self-introduction in Korean for the teachers! Because there was a lot of Korean and Japanese conversations with native Korean teachers, the students seem to be very happy to be able to talk. Many students have mentioned their love of K-pop as a reason for taking the Korean course. The students were very curious about Korean culture and K-pop as there seemed to be endless questions asked of the guests. You can see from the excitement in group photograph that shows all the amazing smiles! Happy and pleasant feelings are very important for students to continuing to learn Korean. There was also a feeling that today's Korean course was able to support everyone's desire to study! Thank you very much to everyone who helped make the course a success!.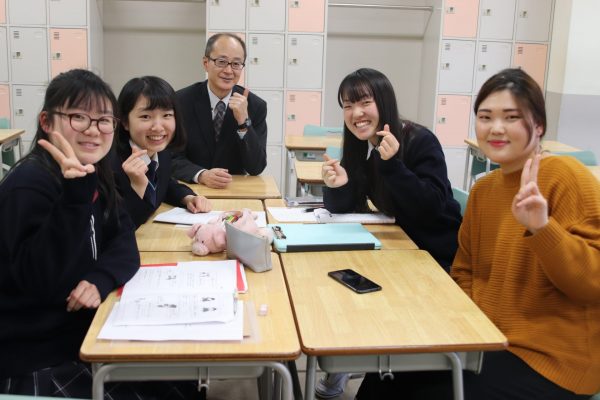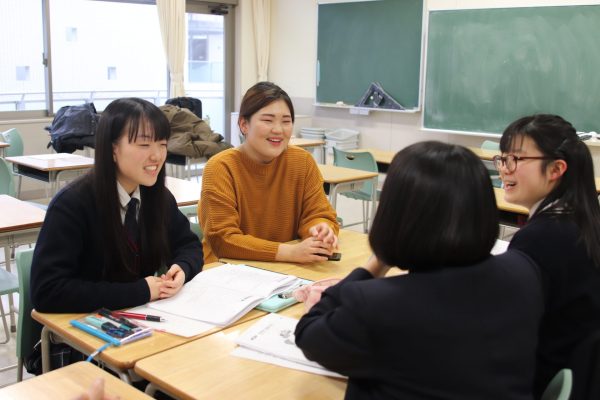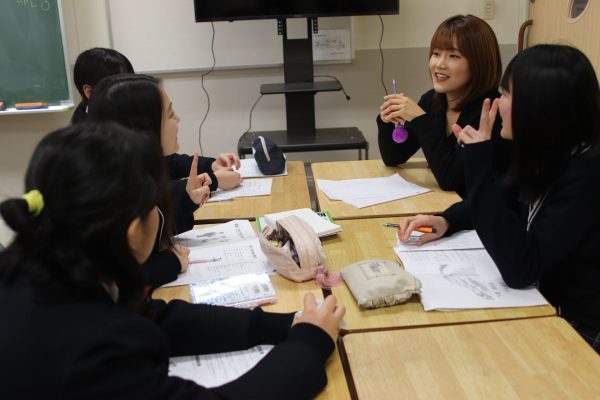 copyright © YOKOHAMA EIRI GIRLS' HIGH SCHOOL All Rights Reserved.