この記事は1年以上前の記事のため、内容が古い可能性があります。
The first global presentation course was held
Today, there was a special course after school, an outside teacher gave a global presentation course.
For the first time today, everyone gave a self-introduction presentation with a two-minute time limit.
It was a presentation that showed the individuality of the students.
Surprise after the student's presentation!? It was a very lively class. I'm looking forward to the next presentation.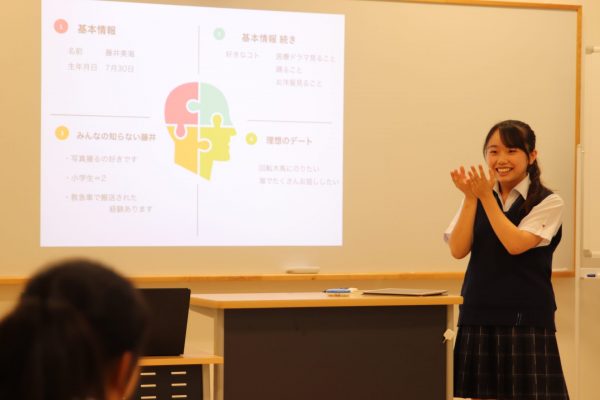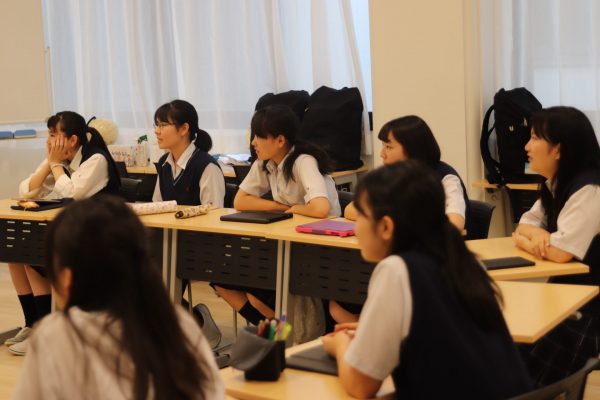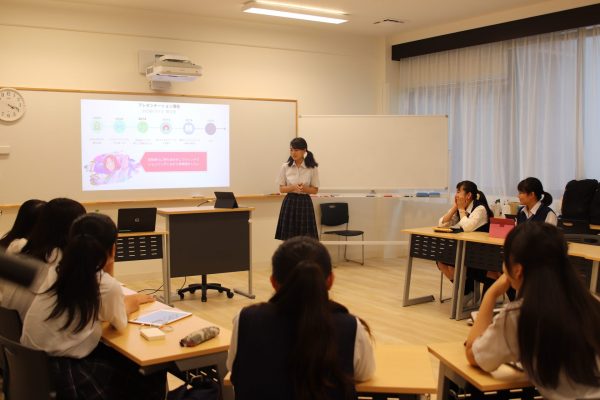 copyright © YOKOHAMA EIRI GIRLS' HIGH SCHOOL All Rights Reserved.