この記事は1年以上前の記事のため、内容が古い可能性があります。
Learning English Online
We conducted an online English conversation class.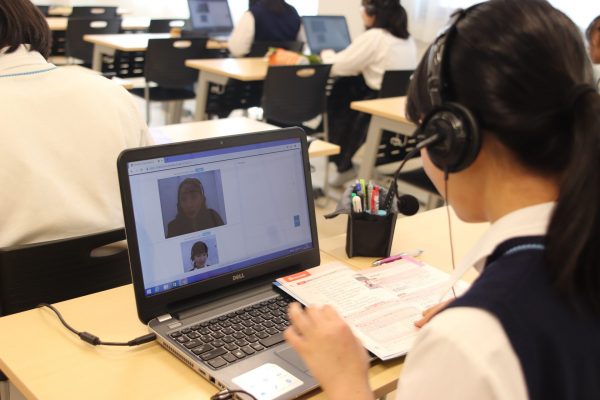 In this class, students receive individual lessons with an overseas teacher online.
According to the English level of the individual students, everyone was able to converse with their online teacher.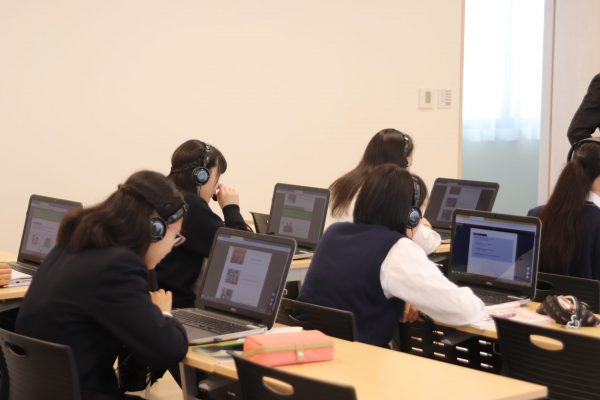 At first, some students looked puzzled but started to smile more and more after gaining their confidence. 
Their English ability was impressive.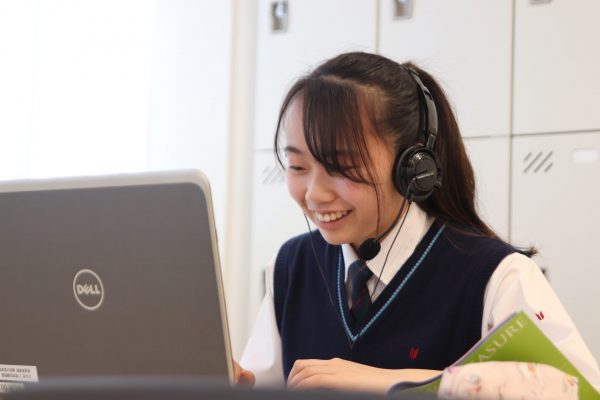 copyright © YOKOHAMA EIRI GIRLS' HIGH SCHOOL All Rights Reserved.