この記事は1年以上前の記事のため、内容が古い可能性があります。
Orientation briefing held
This afternoon the school held a briefing session for iGlobal students. Before the entrance ceremony, students learned about the history of the schools and what can be expected during the iGlobal new school year.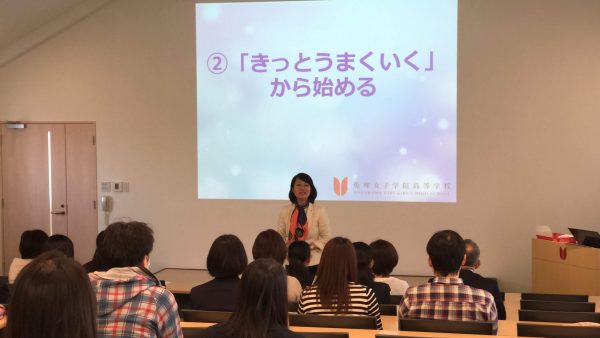 I think all students are very busy preparing for their high school life that starts in April. Let's all work hard together for the next three years and have a exciting high school life with our new uniforms, new school and new classmates.
copyright © YOKOHAMA EIRI GIRLS' HIGH SCHOOL All Rights Reserved.